1
The "KNIME Analytics Platform" must be installed before you can install FoodChain-Lab. Due to changes in the Java and Eclipse versions our KNIME plugin FoodChain-Lab (FCL) does not work with the latest KNIME version. Until FCL has been updated please use a previous version of KNIME. Go to https://www.knime.com/download-previous-versions, scroll down to KNIME version 4.5.2 and install the software appropriate for your operating system.
When starting KNIME for the first time the interface looks like this.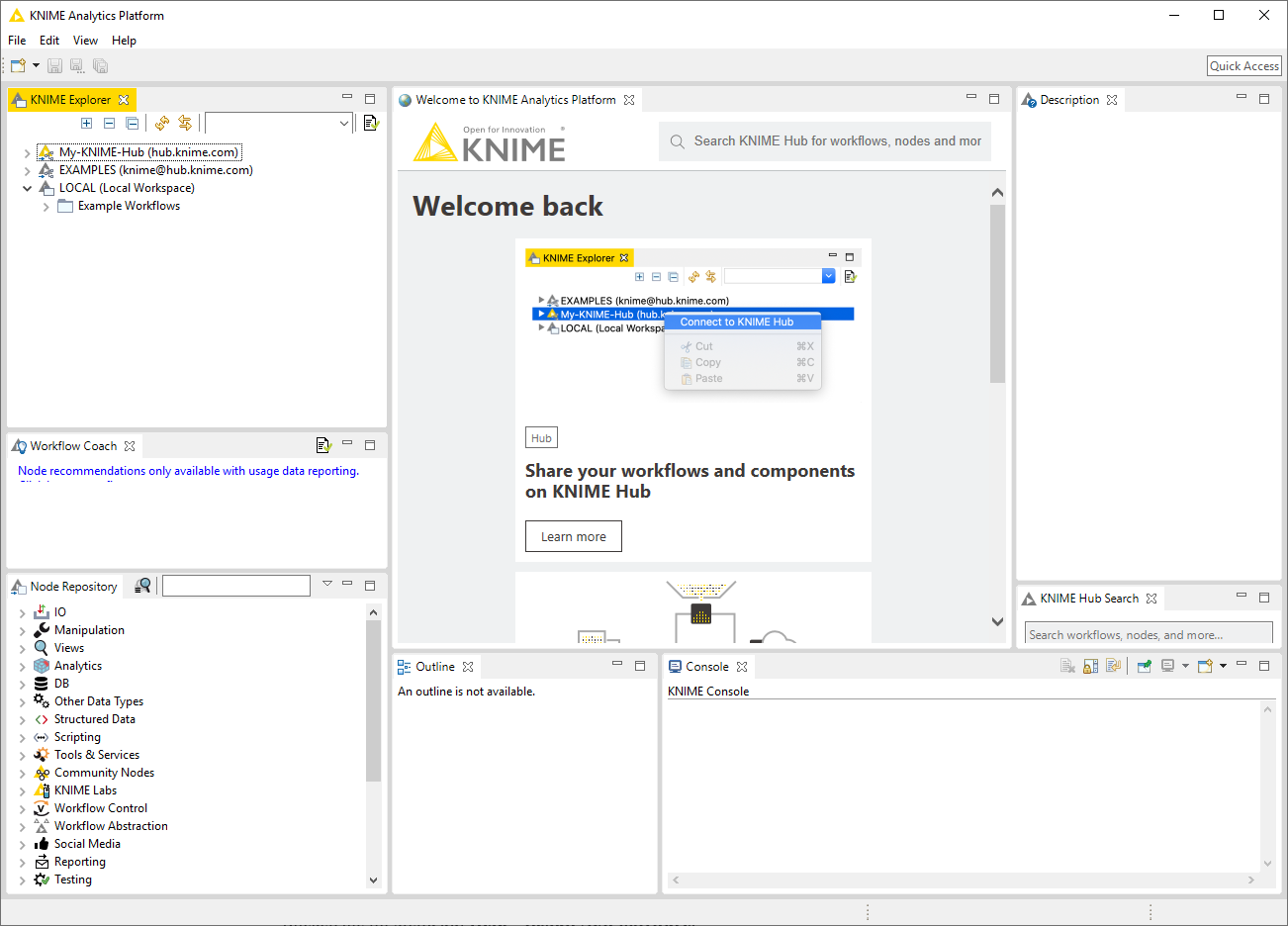 2
Select Help > Install New Software in the menu bar.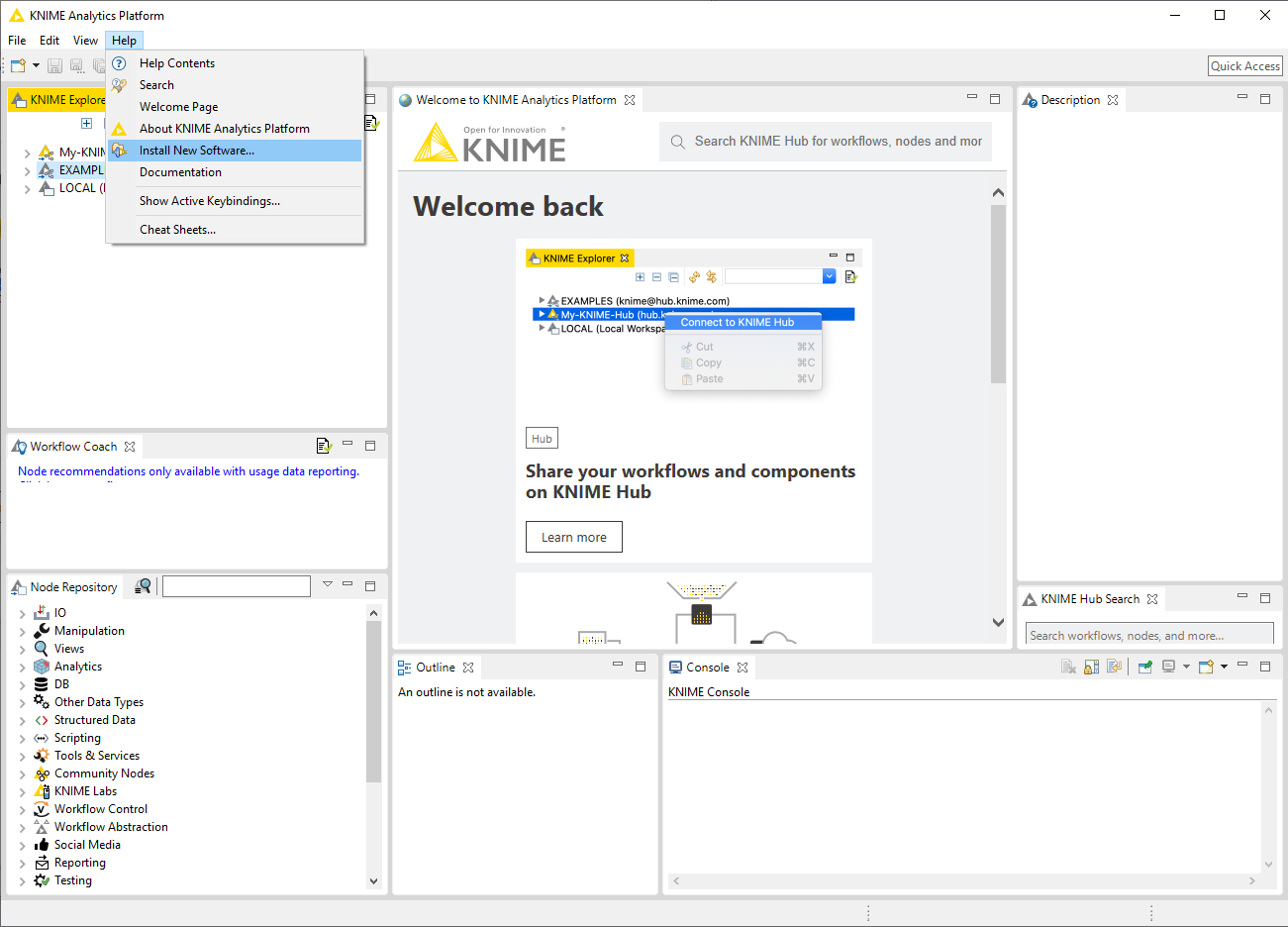 3
Click Add, in the top-right corner.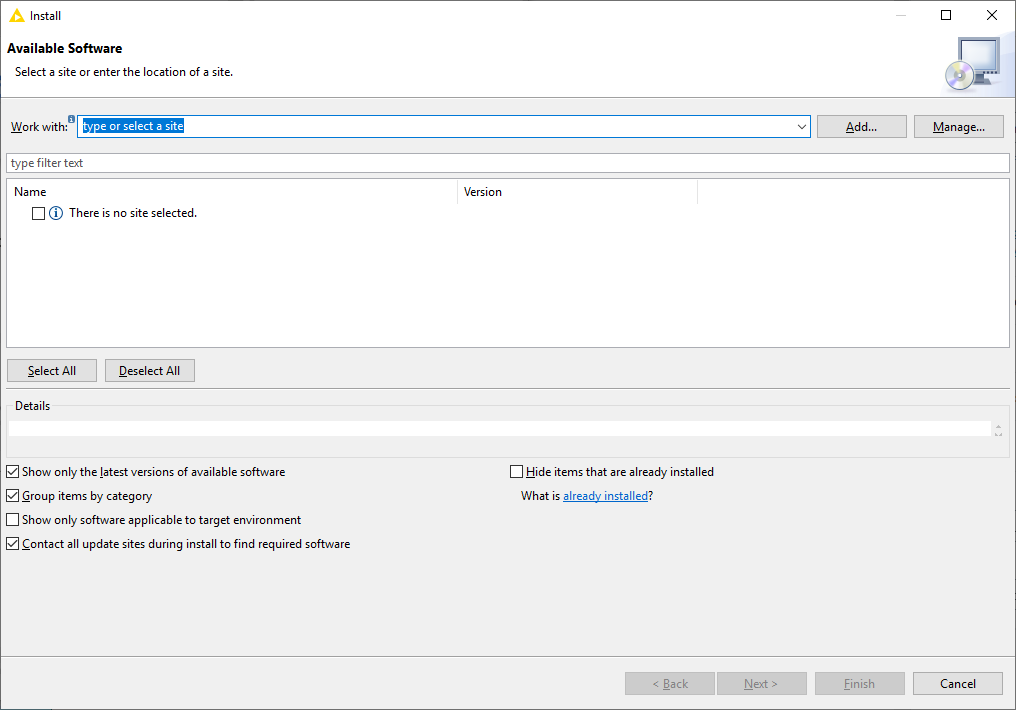 4
In the Add Repository dialogue that appears, enter "BfROpenLab" for the Name and the following URL for the Location: https://gitlab.bfr.berlin/binrepos/fcl/raw/4.5
Click Add.

5
In the Available Software dialogue, expand the "BfROpenLab" entry and select the checkbox next to FoodChain-Lab.
If "BfROpenLab" does not show up, deselect "Group items by category" and then select the checkbox next to FoodChain-Lab.
Click Next.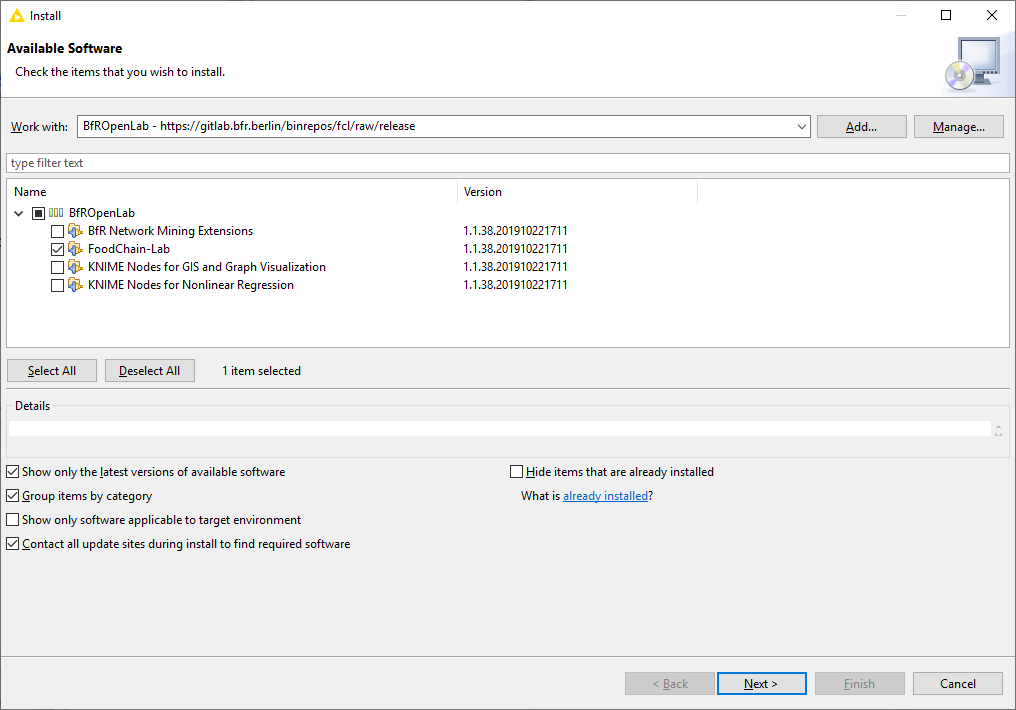 6
In the next window, you'll see a list of the tools to be downloaded. Click Next.
7
Read and accept the license agreements, then click Finish.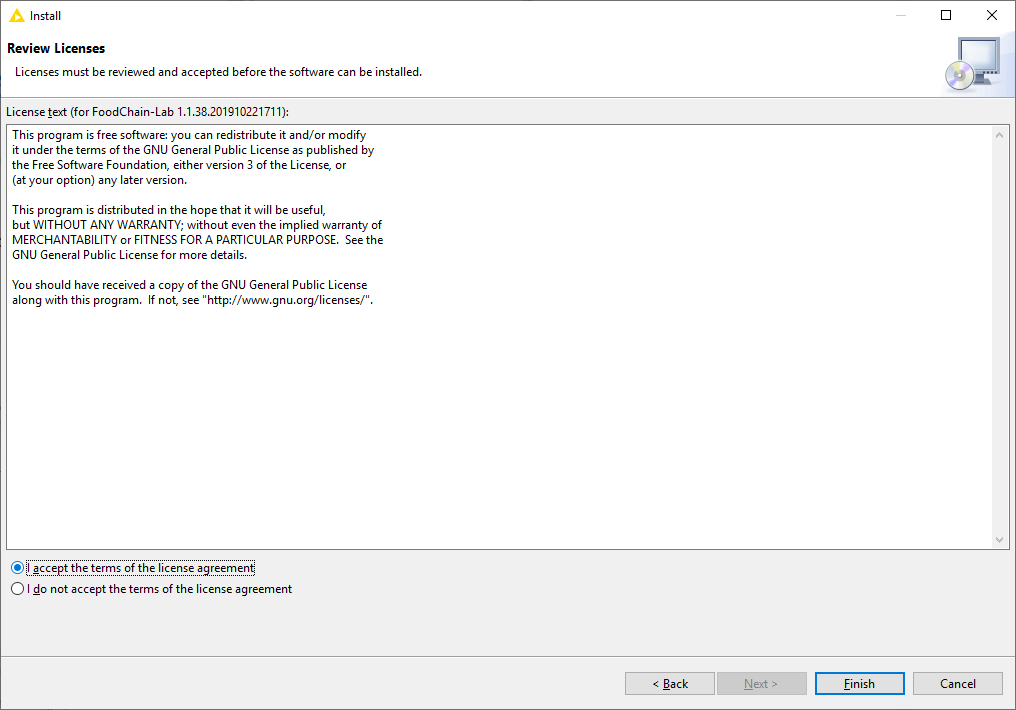 8
If you get a security warning saying that the authenticity or validity of the software can't be established, click Install anyway.

9
When the installation completes, restart KNIME.

10
When the KNIME interface has shown up, you should be able to see an item "FoodChain-Lab" in the Node Repository view in the bottom-left corner.