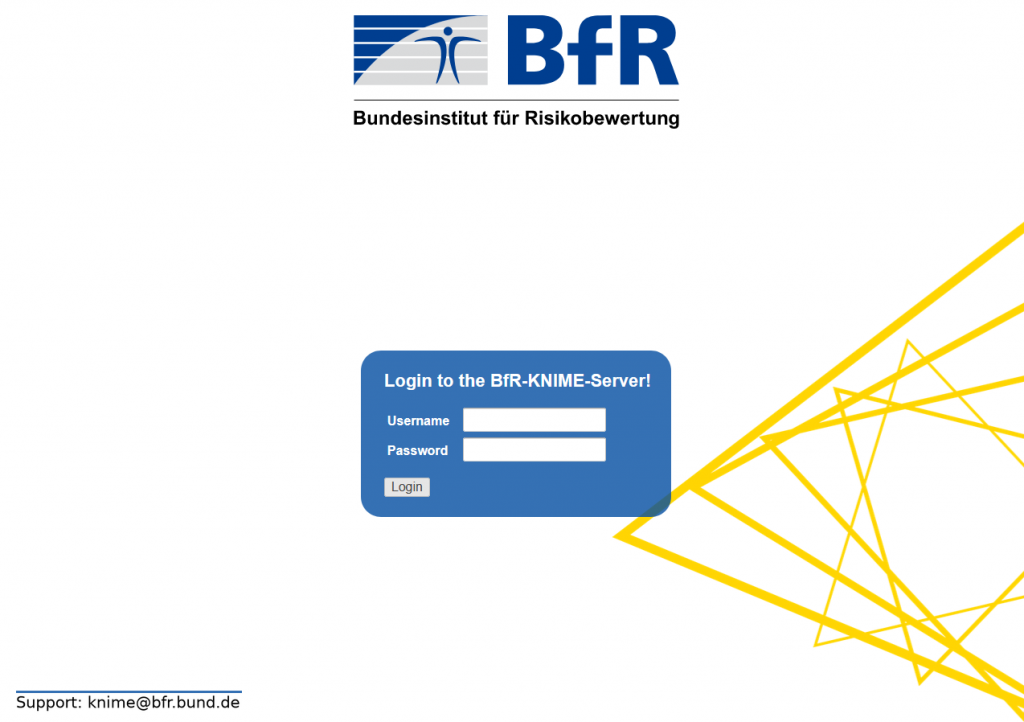 The RAKIP-Web Protected Area provides the registered user with specific web-services to:
search
execute
create
edit
join
upload
download FSKX compliant models
The RAKIP-Web Protected Area offers additional services to support the model curation process and to link new models automatically with the EFSA Knowledge Junction.
An overview of the services available under the RAKIP-Web Protected Area is available under this link. There you can find their descriptions, access to detailed information about each service and links to execute these services online.
Please note that the access to the protected area is granted to those persons from EFSA membership organisations that have received login-credentials for the BfR KNIME server.
Procedure to apply for login credentials
Login credentials can be obtained upon request from the German Federal Institute for Risk Assessement (BfR) by writing an email to our KNIME support:

Please don't hesitate to contact us if you have any question around the webportal or FSK-Lab.
This manual was created with support from EU and EFSA funding (GP/EFSA/AMU/2016/01) by BfR. It only reflects the BfR researchers views. Neither EFSA, EU nor BfR is responsible for any use of the website or the service.
 EFSA is an agency of the European Union